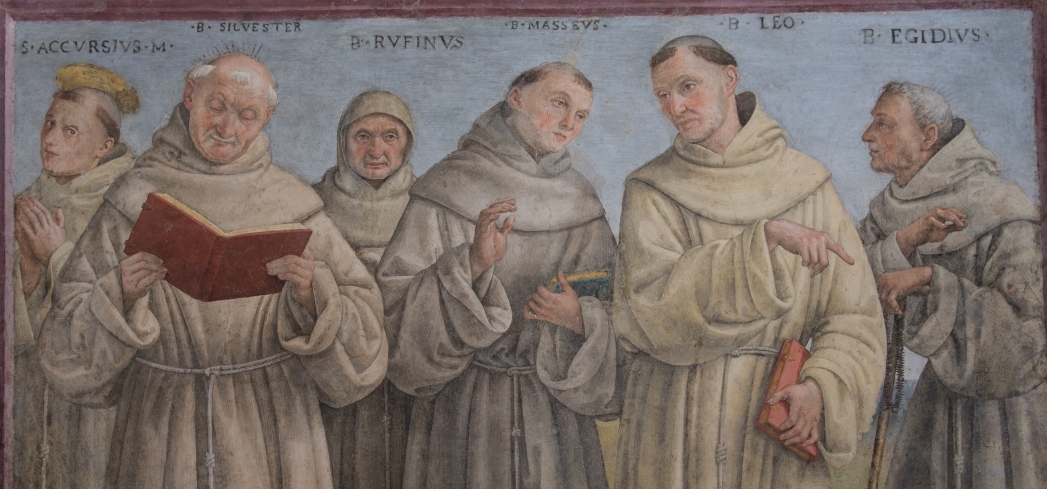 In Monteripido there is a community of Franciscan friars of the Order of Friars Minor, part of the Seraphic Province of Umbria-Sardinia of St Francis of Assisi.
The nature and the history of this place lead the pastoral service of this community to the university life. Since decades Casa Monteripido welcomes and helps the students thanks to a monk of the community.
Few years ago Casa Monteripido started a strong collaboration with the pastoral diocese of the university, with at least two monks that dedicate all their time to it.
Even the family of the third Franciscan order is coming back to life, with a strong participation from the new generations of students, couples and adults of different ages and backgrounds: Gi.Fra. and OFS.
Some of us help the parish churches near by and have specific duty and roles in the diocese, while the others teach at the Theological Institute of Assisi and, the Diocesan school Leone XIII.